Lessons from Christine, Usain and Mo…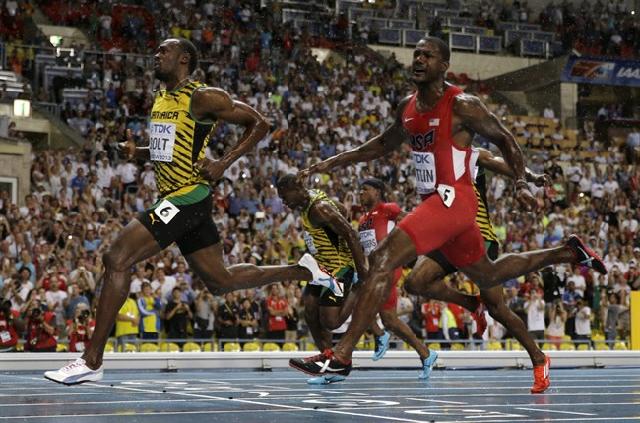 Did you see Christine Ohuruogu win her gold medal this week?  Incredible.  It was a display of determination and a world beating performance pulled from the top drawer when it mattered most.  Usain Bolt produced his magic again and Mo Farah just completed a double double – two golds at both the Olympics and the World Championships.  Of course these athletes are only  three amongst hundreds who have been preparing for years to achieve success under the most intense pressure.
We could all learn a thing or two from all of these athletes, especially in relation to crisis management.  In our conversations with many shapes and sizes of businesses we sometimes come across those companies and individuals who think that when the crisis strikes (and it will one day) the crisis teams will simply leap from behind their desk and, with some mystical powers, conquer the crisis.  Seriously…these people do exist; I've had the conversations.
"Let me tell you sonny, we'll be fine.  I've been in business for over twenty years and not much gets past me.  We don't need a plan and we certainly don't have the time to practice."  Or the age old classic "Of course we have a plan… I think we exercised it a few years ago."
I wonder how many gold medals Usain, Christine and Mo would be wearing if they adopted the same approach?  How on earth can it be possible to avoid meaningful practice and preparation and expect to win when the stakes are highest?  Whether its the Olympics, the World Championships or the equally high pressure atmosphere of a crisis, the simple truth is that failing to prepare only leads to defeat.
So the lesson is simple.  If you want your business to avoid meltdown  in the midst of a crisis, its essential to prepare as thoroughly as you can.  And that means having a plan that fits your business; not a copy of someone else's or a template from the internet.  It means having people who understand their roles and responsibilities in a crisis and above all it means training your people and putting the whole lot through their paces regularly.  Make your training as realistic as you can and judge the progression – Rome wasn't built in a day.  By training and practising your teams will know what to do in a crisis – they'll perform on the big occasion.  More importantly they'll develop the confidence and flexibility to be able to cope with the unexpected.  And, by it's very definition your crisis will involve the unexpected, so you need to be ready or you don't stand a chance.
So learn from the World Champs.  Preparation leads to success under the most intense pressure, amongst hungry competitors who want to defeat you.  And remember, a plan that hasn't been exercised is no plan at all – its the capability that counts.